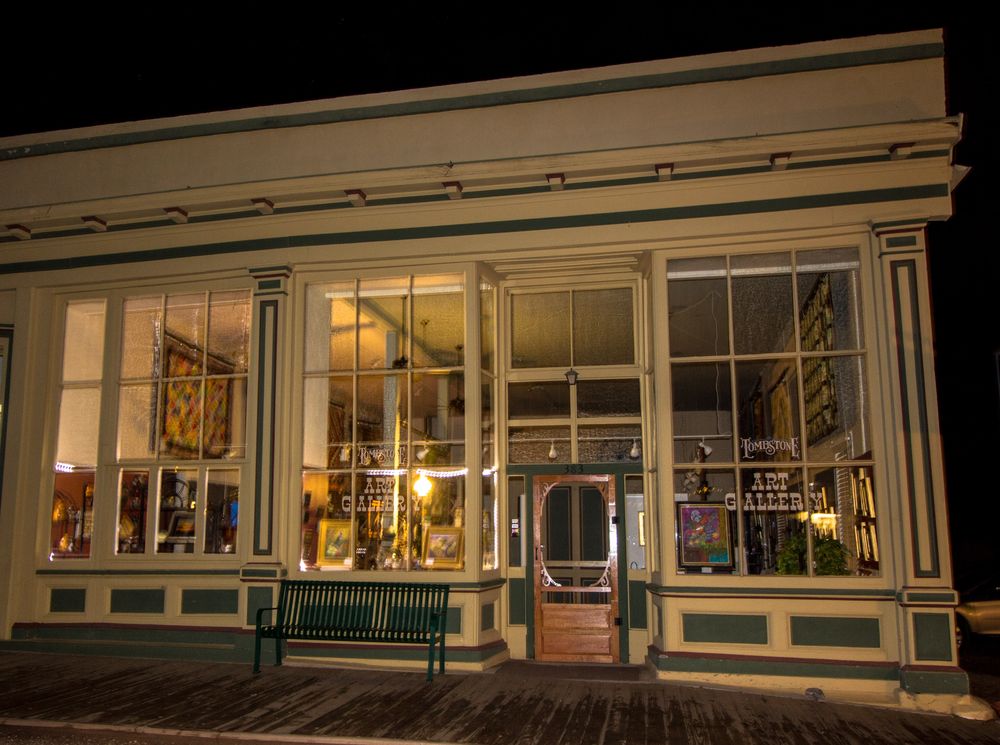 ABOUT US!
The Tombstone Art Gallery displays the work of artisans who live in Cochise County, Arizona.  Each month, our members bring in fresh art, craft and quilts, keeping our Gallery fresh!
Everything in our gallery originated f4om our member's own imigationation.  We and feel that our prices are exceptional and our volunteer docent customer service is outstanding!
As part of our organizing mission, proceeds from the gallery goes to support the following organizations in Tombstone:
We also award annual scholarships to qualifying and deserving Seniors at the Tombstone High School.